Digital Marketing Services
Social Media Management
Most social media marketing firms in Bangalore and across the globe consider outbound marketing to be advertising or digital marketing. It's the text that marketers use to reach out to a target demographic through different media. Outbound marketing, in general, aims to raise awareness via the persuasiveness of the advertising. It's invasive by nature, which means you have to look at it whether you want to or not. We are providing the best services on social media content in Bangalore.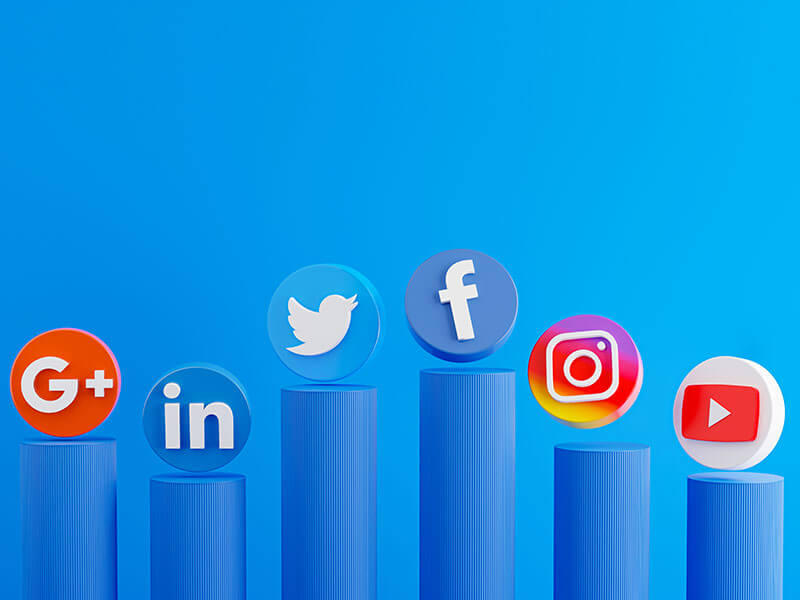 The process of analyzing social media audiences and developing a strategy tailored to them, creating and distributing content for social media profiles, monitoring online conversations, collaborating with influencers, providing community service, and monitoring, measuring, and reporting on social media performance and ROI are all examples of social media management.
Even though one must complete specific unexpected duties, being a social media manager is pleasant and fulfilling. You can see the benefits of your efforts almost immediately, and it's exciting to be a part of an industry. That is so fast-paced, constantly evolving, and innovative in every way-the best social media agency in Bangalore.
Looking for Social Media Management Services
Inbound marketing focuses on increasing brand recognition and interest by providing your audience with high-quality, value-added information. This material can be provided via many channels, such as blog posts, social media, email marketing, and so on, with your target having to select whether or not to engage with it actively. While outbound is beneficial in all instances for raising awareness, inbound is helpful for conversion. We are also providing Facebook marketing partners.
Social media managers are often the individuals inside an organization tasked with monitoring, executing, filtering, and evaluating a product, brand, company, or even an individual's social media presence. In addition, social media managers are in charge of creating and executing marketing plans for a company's social media platforms, such as Facebook and Twitter. Blogging, establishing social media accounts, maintaining frequent postings, and replying to followers are all examples of activities that fall under this category. It is a synthesis of all you want to accomplish and expect to achieve on social media platforms like Facebook and Twitter. So we were offering a Facebook marketing agency in Bangalore. It directs your activities and informs you if you are successful or failing in your endeavors.
The more detailed your strategy is, the more likely it will be to be successful. Keep it short and to the point. Make sure it isn't so high and wide that it becomes unachievable or challenging to quantify.
Bleap is a Bangalore-based social media marketing agency. We offer everything from account management to growth strategies and content creation to reinforce that connection, elevate customer reaction, and increase brand recognition and conversion to your site.
Social Media in Action